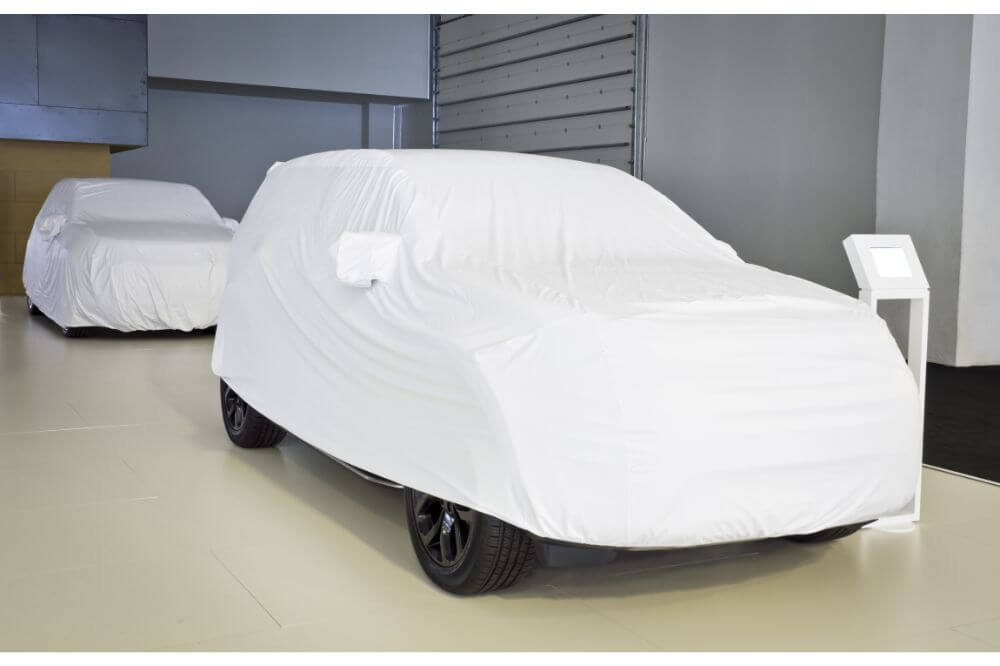 Severe weather conditions are always a problem for car owners who store their vehicles outdoors. A simple one-night heavy rain can damage your vehicle in many different ways. That's not to mention harsh winds, snow, industrial pollutants, etc.
All of these risks can be avoided by acquiring one simple product – a high-quality car cover.
Today's market is full of car covers that claim to provide all-around protection. In most cases, that claim is false. There is, however, one car cover that you can definitely rely on – the GunHyi car cover.
GunHyi Outdoor Car Cover
The GunHyi car cover is relatively new on the market. It is a mixture of all the right high-quality materials and accessories that make for a great car cover. This product's only goal is to provide complete car protection against all weather conditions.
Who is this product for?
This car cover is ideal for people who store their cars outdoors and live in areas known for bad weather conditions. Anyone who wants to add that extra layer of protection to their cars can order the GunHyi car cover.
The manufacturers have also taken car accidents during night time into consideration. So, if you want to make your car visible while being parked at night, the GunHyi has some special features that can do that.
Although this car cover is meant for outdoor storage, it can be used indoors as well.
What's included?
If you decide to order the GunHyi car cover, you will receive a storage bag besides the car cover itself. You can use this storage bag to easily carry your GunHyi car cover wherever you'd like.
There aren't any additional accessories in the package.
Overview of features
The GunHyi car cover consists of six layers. This six-layer material structure is considered top-notch as it provides the best protection against all weather conditions.
This car cover from GunHyi is:
Waterproof
Windproof
Sunproof
Dustproof
Scratch-resistant
On top of that, this car cover is excellent against industrial pollutants, insects, bird droppings, etc. As you can see, you can expect full protection against all harmful external factors.
The protective coating is this car cover's first layer. PE is located underneath, making up the second layer. This material is known for excellent waterproof and dustproof capabilities. Aluminum makes the third layer. It is used for protection against UV light.
To ensure that the car cover is completely waterproof, the manufacturers have used PE again for the fourth layer. The material that has been used for the fifth layer is EVA. This material is also known for being waterproof.
Finally, the soft cotton lining makes the sixth layer. This material is used to ensure that your car's paint doesn't get scratched.
This six-layer material structure is known for being very durable. You are thus looking at several years of good use if you take good care of your car cover.
Since most car covers can be difficult put in place, the manufacturers have made the installation process easier; they've done this by sewing a piece of black fabric to the front which signifies the front side of the car cover.
Another common problem related to car covers is that they get easily blown off during harsh winds. That's not the case with the GunHyi car cover which features durable windproof straps in the rear and on the front side. With the windproof straps attached, your car cover won't move an inch.
This car cover has four reflective straps that shine at night. They will prevent potential night collisions and add to your vehicle's security.
There are several size options that you can choose from depending on your car's size:
From 165" to 175" for sedans
From 173" to 181" for sedans
From 182" to 191" for sedans
From 192" to 205" for sedans
From 177" to 190" for SUVs and Jeeps
From 191" to 200" for SUVs and Jeeps
From 165" to 178" for hatchbacks
It is advised that you measure your car before ordering.
How to use
The installation is very easy and it won't take longer than a few minutes. Here's how you should install the GunHyi car cover:
Open the car cover.
Find the black fabric – it indicates the front side.
Cover the mirrors first – make sure that you put your mirrors in the mirror pockets.
Cover the front side of your vehicle.
Cover the rear side of your vehicle.
Alternatives
The Kayme Multi-Layer Car Cover is a good alternative to the GunHyi. This car cover has very similar features. It is also in the same price range.
Another good alternative is the Audew Car Cover. This car cover is just slightly more expensive than the previous two but offers fantastic features and a six-layer structure similar to the GunHyi cover.
Conclusion
Regardless of the weather conditions in your area, it is always a good decision to buy a car cover. The GunHyi is one of the top-notch car covers on today's market. There are plenty of car covers that aren't worth the money. But with its six-layer structure and waterproof properties, the GunHyi cover is certainly not one of them.