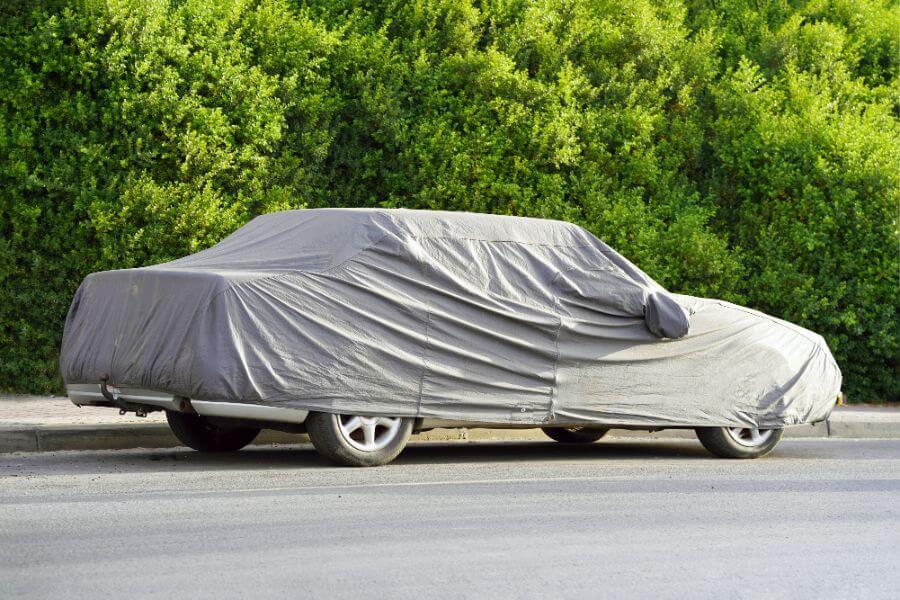 Bad weather is a known foe to every car owner, especially if you park your vehicle outdoors. There are many harmful outdoor elements that can seriously damage your car. Exposing your vehicle to sunlight can dull its paint, and that's only one example.
To protect your vehicle from severe weather conditions, all you need to do is find a good, quality car cover. This article will review a car cover worth considering – the OxGord Car Cover.
OxGord Car Cover
The OxGord Car Cover is made for one specific purpose — protecting your car against the harshest weather conditions. That includes heavy rain, snow, wind, industrial pollutants, bird droppings, insects, etc.
Compared to other car covers that are similar in quality, the OxGord Car Cover is much cheaper. That has helped it remain one of the best-selling car covers on the market for more than half a decade.
Who is this product for?
This car cover is ideal for car owners who store their vehicles outdoors. If the area that you live in is known for bad weather conditions and if you leave your car parked outside, then you definitely belong to this product's target group.
If you are on a budget and want to find a good car cover, then the OxGord Car Cover might be the perfect choice for you.
What's included?
Besides getting the OxGord Car Cover, you can expect to receive an OxGord storage bag which will allow you to easily store your car cover and carry it with you wherever you want. You will also receive an antenna patch.
Overview of features
Although the OxGord Car Cover is relatively thinner, its material is still very durable and good against bad weather conditions. The material is soft, which will ensure that your car doesn't get scratched while under this cover. Its material is also quite breathable, which makes it effective against mold.
You will also surely appreciate the OxGord's waterproof properties. Besides that, this car cover provides absolute protection against UV lights thanks to its dual outer shell.
The manufacturers have included an elastic hem on the front and rear side. That will ensure that this car cover fits perfectly on your vehicle. That is, of course, provided that your vehicle's size is supported by OxGord.
This car cover features tie-down grommets that add to this product's stability against bad weather. If harsh winds are your biggest issue, rest assured that this car cover won't move an inch if placed correctly.
On top of all that, the OxGord Car Cover is very easy to be installed. All that it takes is just a few minutes and your car will be safe under OxGord's protection.
There are multiple size options which are based on your vehicle's dimensions. Covers are available for cars in the following four size groups:
Cars up to 144" long
Cars up to 168" long
Cars up to 180" long
Cars up to 229" long
How to use
As we mentioned, this car cover is easy to install. All that it takes is about 5-7 minutes.
First, place the OxGord Car Cover on the front of your vehicle.
After that, roll the car cover over the entire length of the vehicle.
Tuck the bottom of the car cover in and check if every part of your car is covered. That's literally all that it takes.
Pros
Good against harsh winds
Very durable
Lots of size options
Can be used indoors
Very inexpensive
Cons
Might not be 100% waterproof
No alternative color options available
Alternative
If you are looking for a thicker car cover, you might be interested in the Audew Car Cover, an excellent alternative that features a six-layer material structure. This structure will ensure that your car is absolutely safe from heavy rain, wind, snow, etc.; you won't have to worry about its waterproof capabilities. There are also lots of size options when it comes to the Audew Car Cover.
The only downside would be that this car cover is a bit more expensive than the OxGord model. However, its price is still in a reasonable range and isn't considered expensive for a car cover. This is especially true when you take all of its features into consideration.
Conclusion
It is always important to know what you are buying before you actually buy it. Hopefully, this article has helped you learn more about the OxGord Car Cover and what to expect.
If you don't like some of the OxGord's features or don't think it is an adequate fit for your vehicle, you might want to check the alternative car cover model that we've mentioned or browse the market for other similar products.
Either way, the OxGord Car Cover offers much more than it's currently worth. It's up to you to decide if it's the right match for you.